No commission fee and more transparency
"Tell me what is your volume of medical costs and we will tell you what will be our commission fee %." 
You are probably familiar with these conversations if you have been looking for cost containment solutions for your claims in USA as a travel insurance/assistance company.
Charging a commission fee has been the standard in the industry. But is the majority always right? As a so called costs containment company, charging your client a regular commission fee does not seem fair. First of all, medical costs in the US increase by an average of 5% per year and so the fee you must pay too. In addition, the majority of  the discounts in this industry are obtained through the networks. In that frame, cost containment companies act as a middle man. They might provide additional and necessary services. True. But does it justify the profit made by charging a mark up % over the real price charged by the network used ? This mark up can represent a few thousands of dollars of profit on large claims. Direct negotiations require more time and expertise but does it justify a commission fee that can easily go over 12-15-20K USD on large claims? 
This approach has been the game for years. We were also playing by the same rules but decided it was time to change and offer an alternative. We have options available without any commission fee on claims managed though direct negotiation or with an unbeatable % and with no markup % for the claims repriced through a network as we have access to all major PPO.
We charge a pre-established case fee based on different factors and on our level of implication.
Our fee structure is down to earth, more transparent and allows you to pay us for the service that was truly provided.
Urgent care, clinic and specialists visits at the self-pay rate
We offer you the self-pay rate on these services for your members. Many costs containment companies will not offer this option as it would mean a zero commission fee for them. We are different because we do not profit the same way from the high dollar bills, We charge you a coordination fee that is a fixed amount regardless of what the bill amount is.  
Case management in real time
Efficient cost containment goes beyond simple reduction of a hospital invoice. Indeed, Our experience has taught us that there are no advantages to separate the assistance from the cost containment. For over 30 years, Mega Assistance has combined the highest quality of assistance services with rigorous healthcare management.. It is essential to avoid unnecessary ER visit with alternative solutions such as housecall doctors, clinic visits, telemedicine and to keep track of the costs thanks to our trained staffs. As an insurer, we understand that you need to save money at all stages of beneficiary coverage. Mega Assistance is well-experienced at preventing "over-treatment"(hospitals ordering unnecessary tests and/or procedures to lengthen the stay of an insured patient.) If your beneficiary only needs 2 days hospitalization, we ensure s/he is discharged in two days, not 5 or more!  Our medical team focuses on both the actual medical needs of your beneficiary as well as your own bottom-line needs without compromising either one.
 Average discount savings % is not all
Most costs containment companies use their % of saving value to show their efficiency to their clients and prospects. We believe that this approach is wrong when applied to the US healthcare system where prices are not regulated. The true question is: "How fair is the price charged ?"
Each hospital has its own charge master which means that medical costs can be completely different for the same procedure depending on several factors such as the geographic area. Benchmarks are essential as it is not rare to see providers charging up to 10 times the Medicare rate.
We do our benchmark compared to different prices such as the Medicare rate, the average In/out of network rate and the UCR rate.
Diagnostic related group codes (DRG)
Codes do not always reflect the services rendered and can impact the final charges. Mistakes can happen or the provider can decide to overcharge.
Examples of Health Care Provider Fraud
• Billing for services not performed
• Falsifying a patient's diagnosis to justify tests
• Upcoding, or billing for a more costly service than the one performed
• Unbundling, or billing for each stage of a procedure as if it were separate
We have the necessary tools in-house to detect such mistakes and inform the provider accordingly whenever we do a direct negotiation.  
 A good reputation
We have been providing such services for more than 15 years. 
We have never been sued by a provider and try to eliminate as much as possible the contacts between the provider and the beneficiary when it comes to billing. 
All our direct negotiations come with a signed agreement between Mega and the provider. 
We only reprice bills through reliable networks.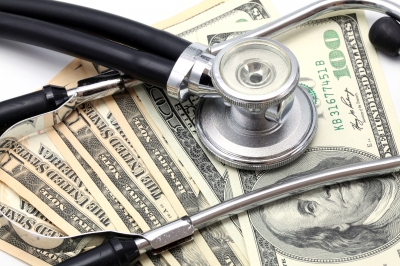 Interested and wondering about the costs? Request a quote now according to your needs!